Dr. Walton Foundation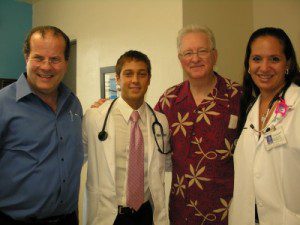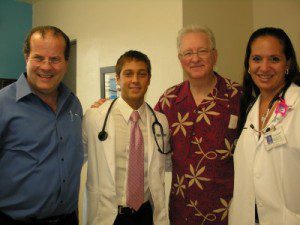 In 1986, Doctor Walton founded Proyecto MIRA, a non-profit organization dedicated to the surgical care of indigent children in Puerto Rico suffering from facial and hand deformities. 2016 marks the 30th year of the Foundation, which has treated more than 1000 patients and has performed over 1,700 surgical operations.
Dr. Walton and his team of surgeons and nurses travel to Puerto Rico 3-4 times a year to provide care. These efforts are supported by Local Plastic Surgeons and nurses at the San Jorge Children's Hospital in Santurce, Puerto Rico. Surgeons and staff from Northwestern Memorial Hospital, Johns Hopkins Hospital, UCLA Medical Center, and MD Anderson Cancer regularly travel with Dr. Walton's team to participate in the Foundation's activities.
For these efforts, Dr. Walton has received commendations for service from the Government of Puerto Rico, McDonalds, and the United Way Foundation. In October 2010, Dr. Walton was the recipient of the Sor Isolina Ferré Award, for his service to the poor children of Puerto Rico and the San Jorge Children's Foundation.
For more information on our Foundation, please contact:
Proyecto MIRA/San Jorge Children's Foundation
P.O. Box 6719
San Juan, Puerto Rico 00914-6719
Tel. 787-622-2200